BLDC motors for home care ventilation (CPAP)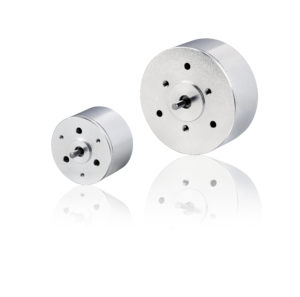 Balancing levels that stretch the technology's limits
Very low acoustic noise level
Entirely automated assembly process
Downloads:
---
Sleep apnea(CPAP)
In Continuous Positive Airway Pressure (CPAP) devices, the motor operates a constant-speed radial blower. The low noise level is a crucial aspect as the device is placed directly next to the patient's bed.
The solutions offered by Electromag are low-power sensorless motors (typically 5 to 20 watts) with small axial dimensions. Our solutions stand out for their low noise and vibration levels, allowing them to be incorporated directly in the device, and reducing the need to use bulky and expensive soundproofing materials.
Since 2005, Electromag has produced hundreds of thousands of motors that have been successfully used in CPAP applications.
---
 Success story: CPAP motor
A leading European manufacturer of devices for treating sleep apnea was looking for a brushless motor for a new homecare program. The primary constraints for this development were as follows:
The motor had to be extremely quiet with a very low vibration level
It had to be compact to easily fit in a small housing
The mechanical construction had to be robust and reliable, guaranteeing a lifespan of at least 20,000 hours
It had to operate at a constant speed of 35,000 rpm with torque of approximately 3 mNm
Finally, the sales prices for the motor had to be very competitive to guarantee the project's success in the highly competitive market for homecare devices.
A toroidal winding motor
The approach Electromag decided on was to offer a toroidal winding motor. The magnetic circuit of this type of stator does not have a slot and does not produce reluctant torque. The result is perfectly even rotation with no cogging and no background noise. In addition, this type of highly compact winding can easily be produced in large quantities at a very low cost on automatic machines.
The simple, robust construction of the rotor features a high-energy magnet and brass balance rings. Balancing the rotor is a true technical challenge because it is very lightweight and because an advanced level of balancing is required. To achieve this, specific automated balancing methods have been put in place.
The result is a product that is perfectly suited to the customer's needs and which is produced in large quantities with a high level of quality at a competitive price.