BLDC motors for emergency and transport ventilators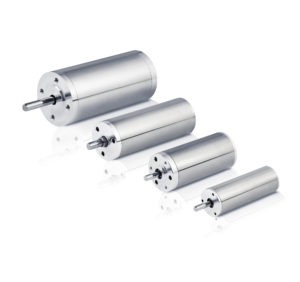 Compact and robust brushless motors
High efficiency to lengthen the battery's lifespan
Downloads:
---
Electromag's motors for transport ventilators are designed to be battery operated (12VDC). This means they offer high efficiency thanks to low inertia, for continuous dynamic operation of 30,000 to 70,000 rpm thanks to a patented coil.
These motors are reliable, robust and can operate when oxygen is present. For each ventilator motor, we pay particular attention to limiting noise and vibration over the entire range of speeds, with the goal of offering greater patient comfort.
---
Success story: motor for respirator
One of Electromag's primary markets is the ventilator motor market. These ventilators, which produce pressure up to 100 mbars, are used in specialities such as intensive care and ambulatory care. The primary constraints for this market are guaranteeing very high levels of reliability, withstanding very steep acceleration and deceleration phases, and being able to operate when pure oxygen is present.
The platform of 22-mm motors developed by Electromag meets these requirements perfectly. These motors offer robust mechanical construction with 3- or 4-mm shafts. The slotless winding makes it possible to achieve 90% efficiency at speeds higher than 70,000 rpm. Vibrations and acoustic noise are almost entirely eliminated thanks to careful design, to extensive experience in vibration mechanics and to balancing methods at the cutting edge of technology.